Welcome to Valyrian Steel. Your source of officially licensed replica weapons and armor from HBO® 's hit TV series Game of Thrones® , and George R.R. Martin's A Song of Ice and Fire book series.
Game of Thrones® Prop Reproductions
We manufacture The Game of Thrones® Collection, a series of collectible weapons and armor painstakingly recreated from the actual props used on HBO®'s hit fantasy epic Game of Thrones®. The officially licensed collectibles are made from the highest quality materials and have been crafted with special attention to reproduce the authentic details found on the props.
A Song of Ice and Fire Book Reproductions
We manufacture weapon and armor replicas from George R.R. Martin's bestselling book series. Each item is an individually serialized limited edition and comes with a certificate of authenticity personally autographed by Mr. Martin himself. Each item is designed while working closely with Mr. Martin to make sure they fit his vision.
FEATURED PRODUCTS
King Robert's Warhammer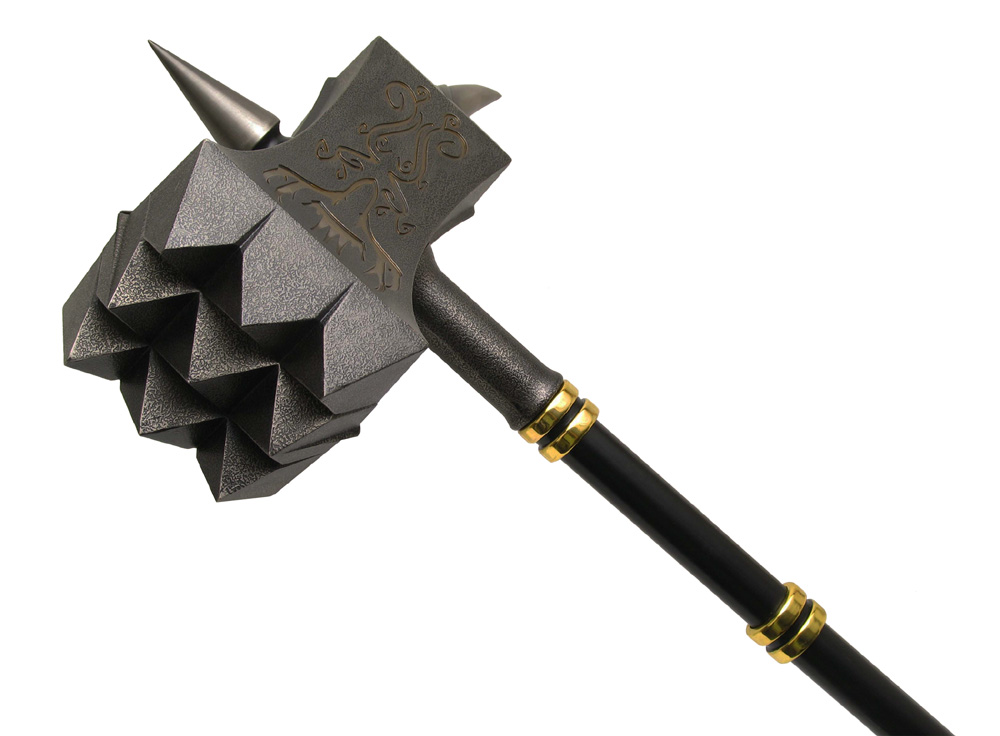 Our overall featured product. King Robert's Warhammer This is a second edition rerelease of one of our most popular book licensed products. George R.R. Martin's favorite of our book products, he even sent one to Mark Addy (who played Robert Baratheon). Basically a ten pound sledge hammer with spikes, this enormous meat tenderizer is also one of the most dangerous things we have made. The spikes will go through a car door, and there is enough weight behind it that merely dropping it on your foot could be disastrous. Exercise extreme caution when handling it and like all our products this is for adults only, meant only for display, and should be kept away from children.
High End Limited Edition Damascus Blades
From the books...