What smote Rhaegar on the Trident you ask? This.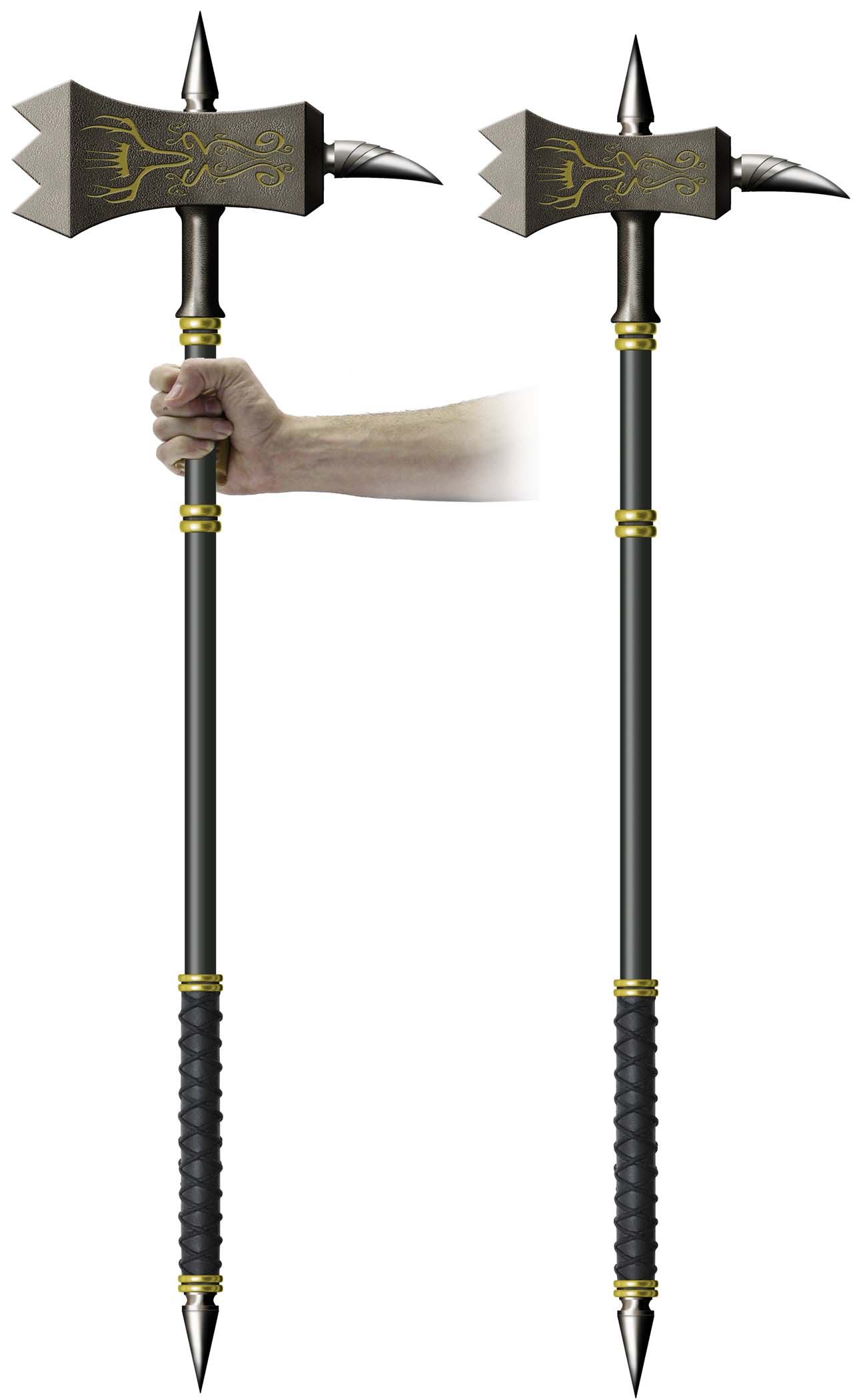 In honor if it being just 1 month until HBO's Game of Thrones comes to TV we decided to release concept art for our next item.
In making this, GRRM typically had one piece of feedback for us "It needs to be bigger." He said, so we kept making it bigger, the hammer head itself ended up pretty massive. So big in fact that it posed some manufacturing issues for us (why do we always end up there? Ice is big and caused problems because of it, Damascus Longclaw is the biggest damascus blade they ever did, and that caused problems, oh how I pine for Needle, the easy sword to produce).
George R.R. Martin says that this design is his favorite of the now 4 items we've done. I don't remember the exact words, but he wrote something along the lines of "Yes yes yes!" when he first saw this concept art with the hand in for scale.
For the colors of the item we wanted to mimic the black on gold of the Baratheon heraldry. The yellowish bits you see will also be gold plated, for the color and to denote the wealth and power of house Baratheon. Inscribed into the side of the head is a fanciful crowned stag, and on the opposite side will be the word Fury, taken from the house words "Ours is the Fury."
And now, because I know someone will ask. We're hoping May for Ice and the rest of the damascus Longclaws.