Yes, one day, we would like to make a custom scabbard for Longclaw, it'll depend on interest though.
Until then, we've had a few questions about sheaths, and yes, this universal sword sheath will work with Longclaw.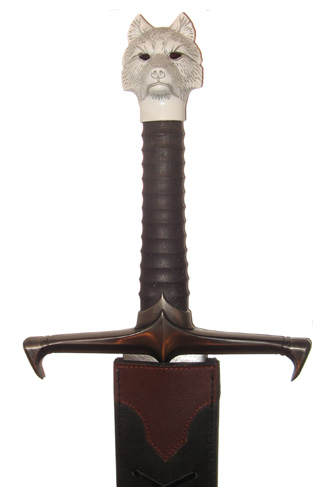 Now, a shipping update. We hope to begin shipping Longclaw the third week of December – Christmas delivery will be close, but still possible.