EW has broken the news that the first season of Game of Thrones will be available on DVD March 6th 2012. You can preorder it now on Amazon.com.
The Damascus Ice shipment has finally cleared customs. We expect to start shipping them to customers a week from today. It should make it to everyone worldwide in time for Christmas, barring any further delays or circumstances (storms, strikes, really slow customs people, etc). These are still available for purchase, by the way, it has not yet sold out.
Finally, GRRM has given final approval on the Night's Watch Dragonglass Dagger prototype. Picture is below: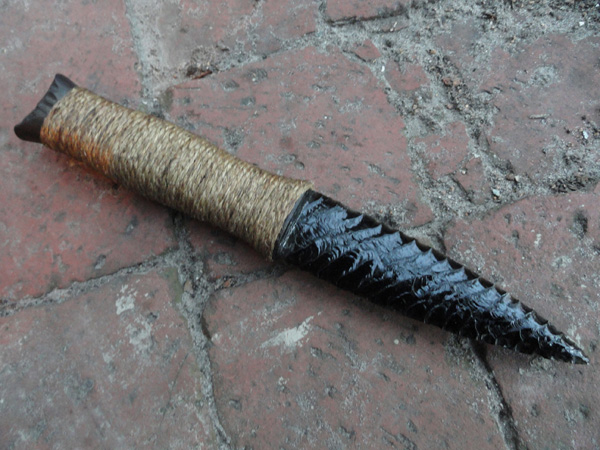 This is a "north of the wall survival kit" set that includes the dagger (which is hand made in the US of real obsidian), a leather sheath, a belt pouch, 5 obsidian arrowheads, certificate of authenticity, and one or two surprises. All will be enclosed in a wooden box. It will sell for between $200 and $250 and be a limited edition of 2500. It should be out in January, preorders will start in a couple weeks.