Stark Infantry Shield
We are pleased to announce the newest product in our line of licensed collectibles from the HBO® series Game of Thrones®. The Stark Infantry Shield is made from cold rolled steel and features leather arm and shoulder straps on the back. It was modeled directly on the actual screen used prop from the show, with accurately matched materials and dimensions. Each shield is serialized and will come with a wall mount and a certificate of authenticity. The wall mount includes slots that will accept most swords to allow you to display up to three of your favorite swords behind the shield. The Stark Infantry Shield will retail for an MSRP of $300, we will start accepting preorders on Friday March 1st at 9 PM EST for Spring 2013 deliveries.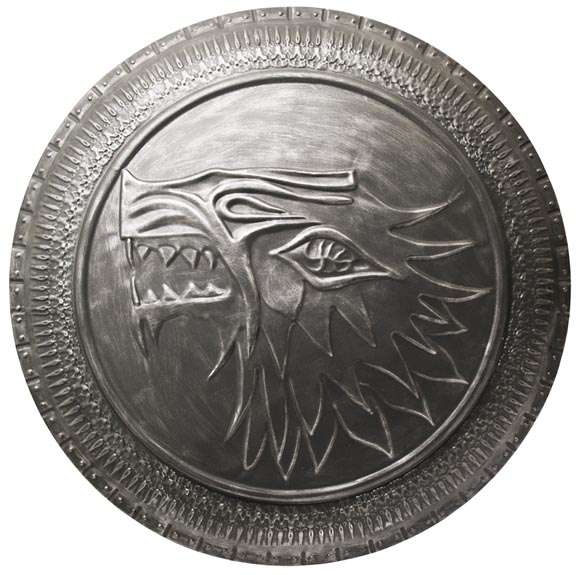 Leave a Response
Below you can leave a comment about the post above. Please keep the discussion on topic and free of slander.