The Scabbard of Robb Stark
We are pleased to announce the newest product in our line of licensed collectibles from the HBO® series Game of Thrones®. The Scabbard of Robb Stark is a fully wearable functional scabbard for carrying Robb Stark's sword. It was modeled directly on the actual screen used prop from the show, with accurately matched finishes and dimensions. It is a limited edition of 500 pcs and will come with a matching belt and a certificate of authenticity. The Scabbard of Robb Stark will retail for an MSRP of $260, we will start accepting preorders, on Friday September 13th at 8:00 PM EST, for 4th Quarter 2013 deliveries.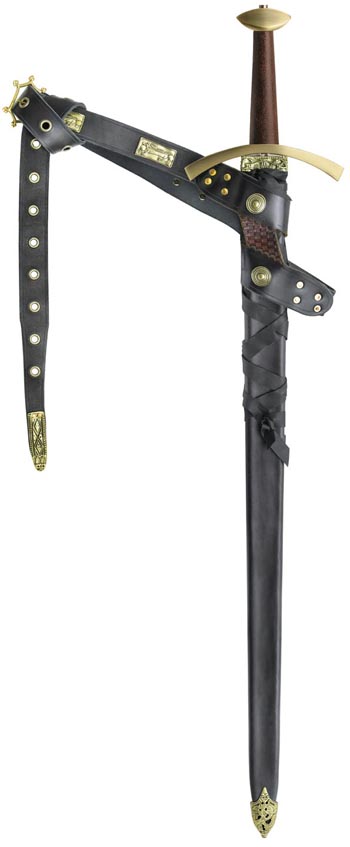 Leave a Response
Below you can leave a comment about the post above. Please keep the discussion on topic and free of slander.