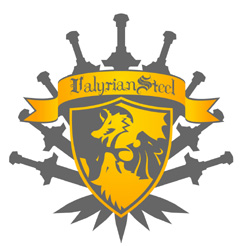 Your basket is empty.
0
Items in cart:
$0.00
Total:
About Us
Contact Us
Terms & Conditions
Privacy Policy
International Orders
Sword Maintenance
Company & Product News Blog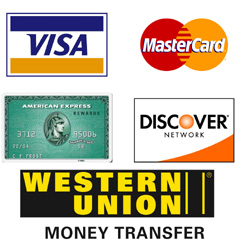 Welcome to Valyrian Steel. Your source of officially licensed replica weapons and armor from HBO® 's hit TV series Game of Thrones® , and George R.R. Martin's A Song of Ice and Fire book series.
Location:
Valyrian Steel
\ Daenerys Bust

Reviews / Comments





Must have for fans of the Khaleesi.
"Mine just came today. It's a pretty good product, very well made. You can tell a lot of effort went into it. I just have to say though, be warned, it's nowhere near 15.3"."
Jun 15 2013, 11:32 AM
by Targaryen
Comment:
In love with it...
"...but it needs to be BIGGER! (ye ye "that's what she said") but really, you should make a larger version, I want it to be the center of attention in the room and not just some thing on a shelf"
Jul 16 2013, 20:15 PM
by Nãmo





DESIGN TOO FLIMSY
"I've had mine for a while but just getting around to write a review. The dragon legs are very flimsy and both legs broke off after less than 2 months. I tried super gluing it back on but to no avail. The legs are to thin to support the dragon on her back. The detail is great but wish they would find a better way of strengthening the material. Please also put the right size dimensions on the description valyriansteel!"
Jul 30 2014, 18:36 PM
by K





excited to find this
"My husband will be thrilled to see this even if it's late for christmas"
Dec 26 2013, 03:52 AM
by Anonymous
Customers who bought this also bought…

Longclaw, Sword of Jon Snow
$240.00

Needle, Sword of Arya Stark
$170.00

Ice, Sword of Eddard Stark
$270.00
Site Copyright © 2008-2014 Jalic Inc. All rights reserved.
Produced under licensed by Jalic Inc. Valyrian Steel ® collection Copyright © 2008-2014 Jalic Inc.
All rights reserved. "A Song of Ice and Fire" Copyight © George R.R. Martin. All rights reserved.